Benefits of our online class membership includes
An Art community for art lovers
We know the best way to learn how to paint is by practicing it in a real time with our instructor. Come and join the class, have fun and produce a master piece of your own!
As a member, you will have access to our online platform, class recordings and our community network where you'll have opportunities for questions, practice and socializing. With new online classes videos being added constantly, you'll always have something new to learn.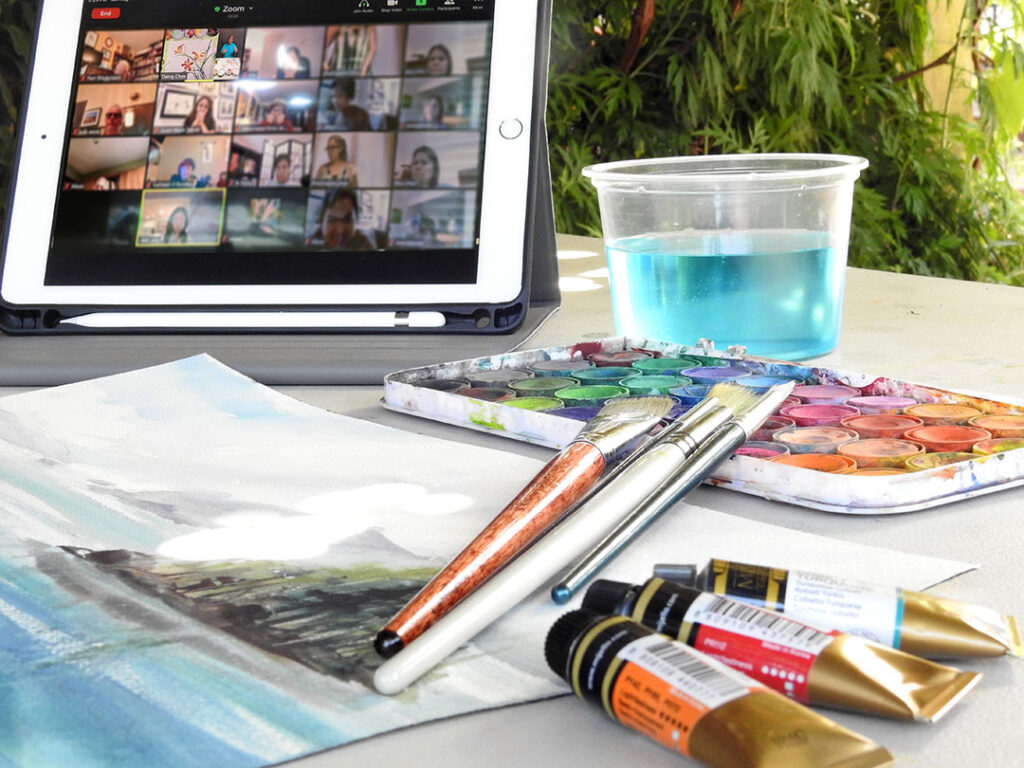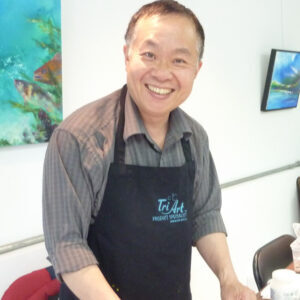 To paint is to create a harmonious space
– within and beyond the canvas.
An art instructor for more than 35 years, Danny is a sought-after instructor of many visual art disciplines. His subject matter spans florals, wildlife, birds, fishes, abstracts and beyond.  He has earned distinction for his outstandingly- delicate florals on Chinese rice paper.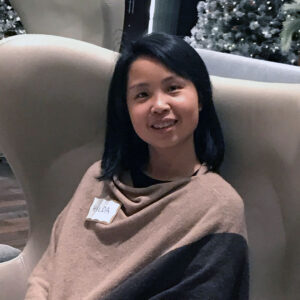 The person who enjoys art the most – is the artist.
And this is the reason I paint.
Hilda received her Bachelor of Design & Communication degree from the Royal Melbourne Institute of Technology University (R.M.I.T.), Australia. An art instructor for more than 15 years, she specialize in figure drawing and watercolor medium.
Danny is one of the best art instructor/ art mentor I've ever encountered. He is patience to his students, very positive and generous to share his knowledge/ techniques and skills to his class. He lets your artistic creativity run. Introduces new techniques to combine the best of world of Chinese brush painting and Western art. His classes are accessible to all levels. Both of them, Danny and Hilda (his wife) are very accommodating, even after the class you reach them anytime for any questions. Definitely, you can say that Danny mastered his craft in all aspects. Once you're in Danny's class, you will have the opportunity to submit your artwork for critique. All on line classes are recorded, so if you missed a session, you can still access and catch up. So, what are you waiting for ? Come and join the class and have fun and produce a master piece of your own.
Danny's art classes has been the inspiration and joy – I looking forward to every weekend. Besides learning how to paint, we also learn about Chinese art history, various style of paintings, the function of paper, brushes and ink. Through these classes, I spend more time appreciating the flowers that I did not notice before during my daily walk ..and now I am excited to "discover and study" so I could paint them better. I find the classes to be fun and challenging at the same time. Thank you Danny and Hilda for setting up these online classes so we could learn at the comfort of our homes and then practicing in front of the recordings. Thank you for making "stay at home" so joyful.
Danny is an excellent and wonderful artist and teacher. He is very patience with students of all levels. He is versatile with all mediums. He encourages his students to create and design. This helps build and bring out our internal artistic self. His wife Hilda so helpful and manages the website with questions, orders and lesson plans to his student weekly. They are both a Dynamic duo. A blessing in disguise, with this pandemic, saved me from flying to Vancouver often and Allows me to paint weekly with Danny.
Have had the honor and the privilege to meet, have Watercolor and Acrylic paint classes fromDanny. Not only does Danny know his paintings colors everything about being a painter, Danny is personable and takes time to help you understand the painting you are doing If you come out of a class from Danny with new ideas and new techniques you have gained the best advice ever. As Danny stayed there is no such thing as a bad painting student
Learning from professional artist
Our online painting class is packed with lots of tips & tricks, including time for sharing of ideas. A variety of demonstrations on related subjects and plenty of hands-on time. Whether you are a beginner, or an advanced painter, you will be surprised by the speed that you were improving, and the quality of your painting at the the end of the class.