Danny is one of the best art instructor/ art mentor I've ever encountered. He is patience to his students, very positive and generous to share his knowledge/ techniques and skills to his class. He lets your artistic creativity run. Introduces new techniques to combine the best of world of Chinese brush painting and Western art. His classes are accessible to all levels. Both of them, Danny and Hilda (his wife) are very accommodating, even after the class you reach them anytime for any questions. Definitely, you can say that Danny mastered his craft in all aspects. Once you're in Danny's class, you will have the opportunity to submit your artwork for critique. All on line classes are recorded, so if you missed a session, you can still access and catch up. So, what are you waiting for ? Come and join the class and have fun and produce a master piece of your own.
A Libre 
Awesome
Na Lei
Danny is an excellent and wonderful artist and teacher. He is very patience with students of all levels. He is versatile with all mediums. He encourages his students to create and design. This helps build and bring out our internal artistic self. His wife Hilda so helpful and manages the website with questions, orders and lesson plans to his student weekly. They are both a Dynamic duo. A blessing in disguise, with this pandemic, saved me from flying to Vancouver often and Allows me to paint weekly with Danny.
Kathy Wong
Have had the honor and the privilege to meet, have Watercolor and Acrylic paint classes fromDanny. Not only does Danny know his paintings colors everything about being a painter, Danny is personable and takes time to help you understand the painting you are doing If you come out of a class from Danny with new ideas and new techniques you have gained the best advice ever. As Danny stayed there is no such thing as a bad painting student.
Sandra Heavens
Chinese Brush Painting Articles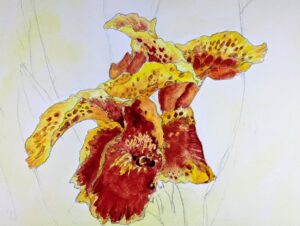 Painting Cana Lilies part 2 [embedyt] https://youtu.be/kbHNK–Vmqw[/embedyt]
Read More »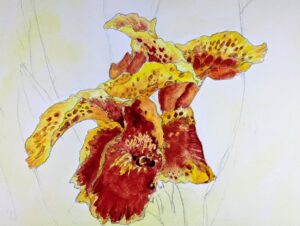 Painting Cana Lilies part 2 [embedyt] https://youtu.be/kbHNK–Vmqw[/embedyt]
Read More »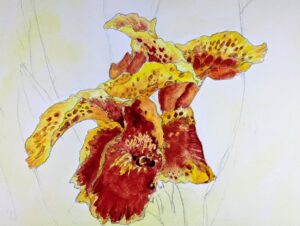 Painting Canna Lilies part 1 [embedyt] https://youtu.be/3rkfYL0SI8k[/embedyt]
Read More »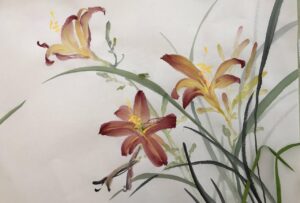 24 Painting wisteria flower on sized paper part 2 [embedyt] https://youtu.be/UOlScHVc5_0[/embedyt]
Read More »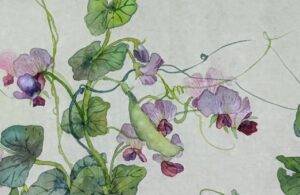 Painting snow peas on sized paper part 3 [embedyt] https://youtu.be/B7wLEFpmTzI[/embedyt]
Read More »
25 Snow pea on sized paper part 2 [embedyt] https://youtu.be/z5bjcyK4WCg[/embedyt]
Read More »
24 Snow pea on sized paper part 1 [embedyt] https://youtu.be/-rqf2z_ywtc[/embedyt]
Read More »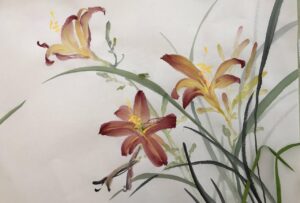 Wisteria on Xuan paper [embedyt] https://youtu.be/V3Sk0xUQnSo[/embedyt]
Read More »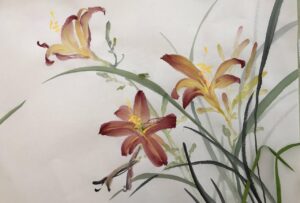 21 Wisteria on sized paper part 1 [embedyt] https://youtu.be/21A6iaHcAeM[/embedyt]
Read More »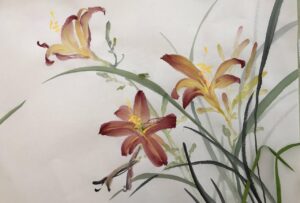 23 Wisteria on sized paper part 3 [embedyt] https://youtu.be/CfYF-HtyrPU[/embedyt]
Read More »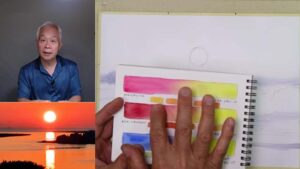 [embedyt] https://www.youtube.com/watch?v=nceLZZCBvJU[/embedyt]
Read More »